Zion Springs - Hamilton, VA
Zion Springs - Hamilton, VA
Our love story begins at the theatre as many of our stories do. It was 2014 and we were both technical theatre majors at James Madison University. We started as friends, but it turned into more as we worked together more closely in the electric shop, hanging out with mutual friends, and then during rides home from tech rehearsals during the fall opera of La Boehme. Then after some wonderful, meddling friends got us to actually talk about our feelings we went on a date.
Fast forward to five years later we graduated from school, each moved to the DC area, had three summers long distance, taken many road trips including driving back from Disney in hurricane evacuations and suddenly having to drive to Vermont for a wedding, and been able to work in theatre together. Tim proposed in May 2019 on a very warm but beautiful waterfront walk in Old Town Alexandria.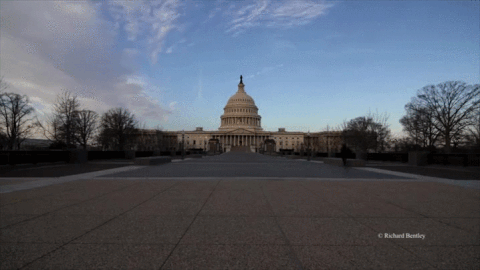 Zion Springs is committed to taking steps to prevent the spread of COVID-19 as we closely monitor the latest developments regarding the Coronavirus (COVID-19) globally and any potential impact it may have on our day-to-day operations and weekend events. In response to growing awareness and concern, our team continues to follow the precautionary guidelines of the CDC and other public health organizations, which include:
• Increased signage outlining advisable precautions (e.g. frequent handwashing, safety recommendations, etc.)
• Regular cleaning of high touch point areas such as stair railings, door handles, arm chairs, restroom surfaces, coffee pot handles, and doorknobs with CDC recommended products.
• Regular cleaning and sanitizing of facility public spaces and rest rooms.
• Adding additional hand sanitizer stations in various locations throughout the facility.
• Additional masks provided to guests if needed.
Providing a safe environment for our clients, visitors, guests and staff is our top priority. Through public health organizations such as, the Center for Disease Control (CDC) and the World Health Organization (WHO) we are staying abreast of the latest updates and developments as they occur. We are also in close communication with our local public health and government officials to determine what additional safeguards may need to be implemented.
This is an evolving situation, and rest assured that any actions we take will be consistent with guidelines from these agencies.
We are excited to be able to have our day with friends and family! We are following the state guidelines for private gatherings while also monitoring the situation as it changes across the country in order for everyone to feel safe and comfortable while in attendance. The venue has both indoor and outdoor spaces that allow for plenty of social distancing as needed. We will be implementing the following safety measures in addition to those already in place by Zion Springs in order to have a safe event.
Increased distance between rows of chairs for outside ceremony
Designated areas spaced 6ft apart for bar lines
All food will be handled exclusively by Zion Springs staff who will be masked and gloved
Socially distant table layout
Plated dinner
Single occupant capacity for all bathrooms
Dedicated cleaning attendant for all high-traffic areas including bathrooms
All large barn doors to climate controlled indoor spaces will be left open (weather permitting)
50% of Zion Springs 250-person capacity
Mask use encouraged
Masks and Hand sanitizer provided
For those unable to attend, there will be a live stream of the ceremony and other events on our website. Please reach out with any questions or concerns if there is something not already addressed here.
We look forward to celebrating with everyone!
We have a couple hotel rooms blocked off at the below locations.
Mixer: 4:30pm -- Ceremony: 5:30pm -- Dinner 7:10pm -- First Dance 8:10pm -- Cake Cutting 9:05pm -- Sparkler Send Off 10:35pm