Zion Springs - Hamilton, VA
Zion Springs - Hamilton, VA
It all started with pizza...
Our story begins at the International Residential College, a dormitory at the University of Virginia, in September of 2014. The beginning of a fresh school year inspired each of our respective RAs to plan a pizza making event between our two halls. The prospect of free food is always tempting to the impoverished college student, so our heroes decided to embark on the dangerous task of acting sociable.
The fateful Friday evening arrived, and hungry college students went to work right away, piling pizza dough with acceptable toppings of pineapple and mushrooms. The pizzas were ready to be cooked, but there were only so many spaces available in the oven, leading to a backlog. And thus the awkward waiting game began. Kelly was the first to notice Jay, sitting on the lobby counter outside of the kitchen by himself and thought to herself, a new friend! She gathered her girl friends, and the group introduced themselves.
The conversation flowed naturally. Even after they ate their pizza, they enjoyed each other's company. Eventually, the topic of TV shows they enjoyed came up, and "Avatar: The Last Airbender" was agreed to be one of Kelly's and Jay's favorites. That's when Kelly brought up that the sequel, "The Legend of Korra," was in the middle of its current season.
She asked, "Do you maybe want to watch the next episode with me? It should be airing in, like, 15 minutes?" Jay replied, on reflex, "Oh HELL yes!" So, Kelly whipped out her laptop, and they went to the common area to enjoy the episode. After the episode ended, they continued to share videos and music. Eventually, it became a weekly habit for the two of them to meet up and watch videos together every Friday.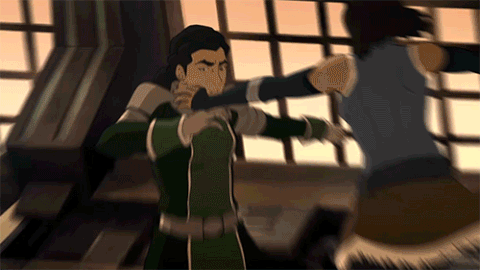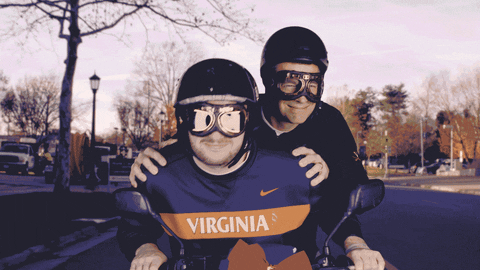 A few months later, the duo was sitting under the crispy December night sky. They were chatting as they usually did, when a content silence replaced the conversation. The silence broke when Jay then asked Kelly if they'd like to be "a thing". Not understanding him the first time, due to his shy mumbling, she asked him what he had said. So, Jay had to repeat himself. She took a moment to think about it, and replied that she'd like that.
A few years of ups and downs and twists and turns later, the two were visiting UVA grounds, reminiscing about the good times they'd shared at their alma mater. On their walk they wound up back at the steps of the International Residential College, where it all began. They shared a few laughs and stories, when Jay pointed out something behind her, drawing her attention away from him. Kelly turned back around to ask what he was trying to point out to find him on one knee. Jay asked, "Kelly Marie Hart, do you want to do the thing with me for the rest of our lives?" She exclaimed, "Of course!" on April 6th, 2019.
Serendip has requested that all inquiries and purchases regarding our registry be made over phone call or in-person. For your convenience, we have a set of pictures below so that you are able to see the beautiful china set, the individual pieces we hope to collect, and the price of each item. Their hours of operations are

Monday-Saturday 10AM - 5PM
(757) 624-3920 2112
De Bree Ave, Norfolk, VA 23517
Mixer: 5:15pm -- Ceremony: 6:30pm -- Dinner 7:50pm -- First Dance 8:45pm -- Cake Cutting 9:45pm -- Sparkler Send Off 10:55pm
---
Directions to Zion Springs